New issue

Have a question about this project? Sign up for a free GitHub account to open an issue and contact its maintainers and the community.

By clicking "Sign up for GitHub", you agree to our terms of service and privacy statement. We'll occasionally send you account related emails.

Already on GitHub? Sign in to your account
New challenge reopened previously completed challenge
#169
Comments
I started a new challenge and it opened the challenge from yesterday, showing the last question already with my answer. Pressing continue completed the challenge with 550 points. The challenge from yesterday is shown as completed with 500 points.
I'm not sure how to reproduce it, maybe I didn't press complete or closed the app during the score dialog since I was on the go.
Edit:
Steps to reproduce:
Finish a challenge
Finish a lecture
Go back to Challenges section
Result: the last answered question of the challenge reopens. If you go the the practice section the same will happen.
I'm on iOS 14.0.1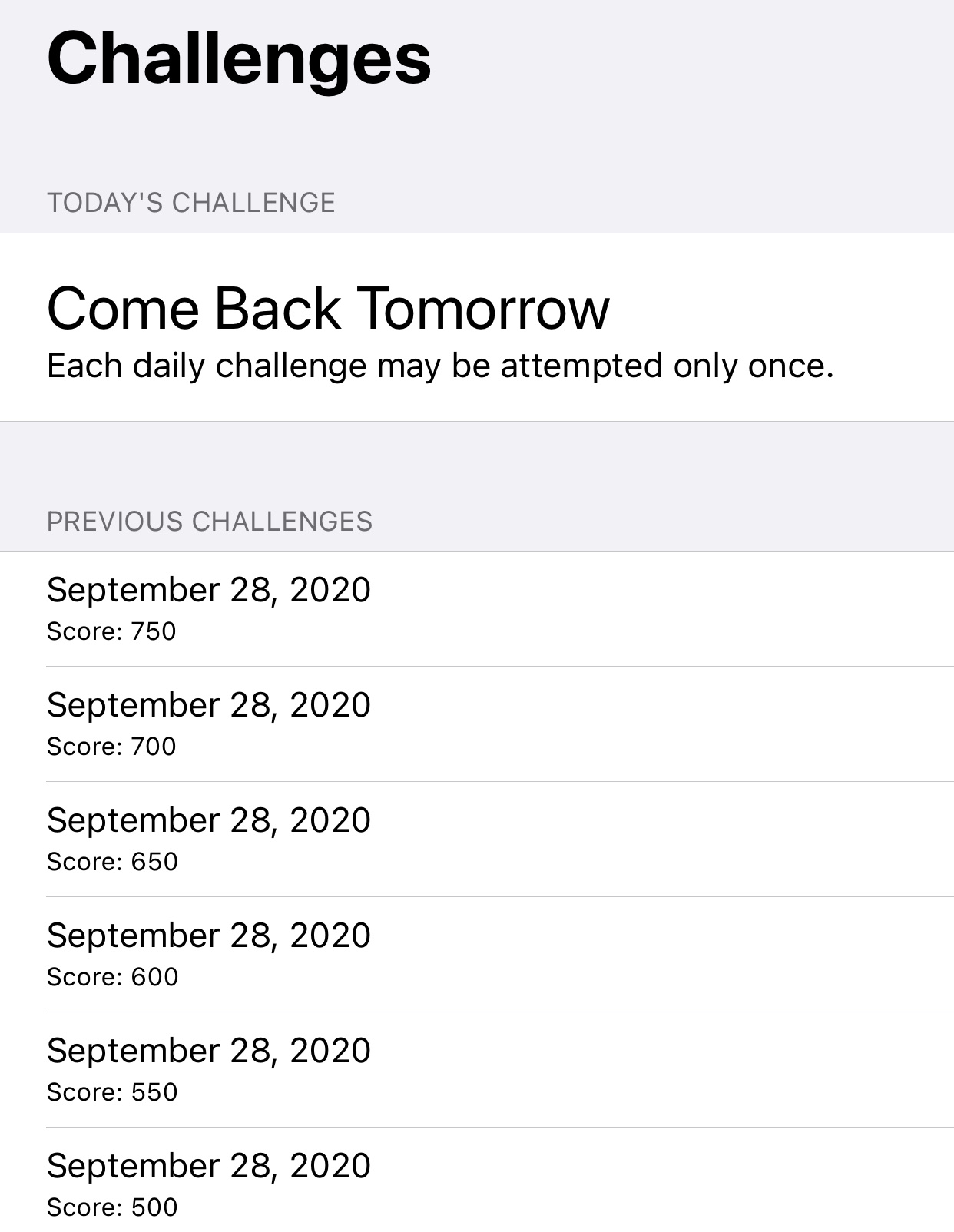 The text was updated successfully, but these errors were encountered: